I was going to do a year-end list for 2009 music releases, but whether because I'm getting old or because it was just that kind of year, there weren't any albums that I really liked. Noble Beast by Andrew Bird, Davy by Coconut Records, There Is No Enemy by Built To Spill, and Wilco by Wilco would all be contenders for the top 10-15 in most years, but in '09 they're near the top for me. Instead, with the 2000s coming to a close, I thought I'd do my top 25 albums of the decade. These aren't the "best" releases, per se, but just the ones I happened to like the best. Rankings are only of the time the list was made, and would probably change within a couple days if I had to think about it more. Now I'm not particularly good at reviewing art, so I'm just going to throw out a couple of lines from a song on the album, the cover-art, and some snippets of a selected review.
Honorable mentions to every major release by Spoon, Black Sheep Boy by Okkervil River, and You Forgot It In People by Broken Social Scene.
25. Modest Mouse – The Moon & Antarctica (2000)
Well, the universe is shaped exactly like the earth
If you go straight long enough you'll end up where you were
– "3rd Planet"
"For the first time, Modest Mouse craft an album, not a collection of songs. That they manage to go beyond any other rock band out there is staggering. The sequencing weaves a dramatic ebb and flow of emotion. Every song is packed with fantastic sounds that reach out for space and salvation. The band is now precise and broad… An intoxicating mix of uncertainty and confidence, The Moon & Antarctica constructs hallow approximations of heaven, hell, and deep space– most of which exist vividly in Isaac Brock's questioning mind." – Pitchfork
24. Wolf Parade – Apologies To The Queen Mary (2005)
I got a hand
So I got a fist
So I got a plan
It's the best that I can do
Now we'll say it's in God's hands
But God doesn't always have the best goddamn plans, does he?
– "Dear Sons and Daughters of Hungry Ghosts"
"Wolf Parade's Boeckner and Krug sing so energetically it can be difficult transcribing, but as lyrics reveal themselves on multiple listens, Apologies is populated by ghosts, crumbled brick, haunted technology, Marcel Dzama animals, fathers and mothers, off-kilter love songs, rusted gold, and endtime/brand new world scenarios that furnish the album's ornate instrumentation and clever arrangements with an inspired if elliptical story arc… On paper this all could sound average, but Wolf Parade's true talent is transforming the everyday into the unprecedented." – Pitchfork
23. My Morning Jacket – It Still Moves (2003)
What does it mean to feel?
Millions of dreams come real
A feelin' in my soul
I'd never felt before – "Golden"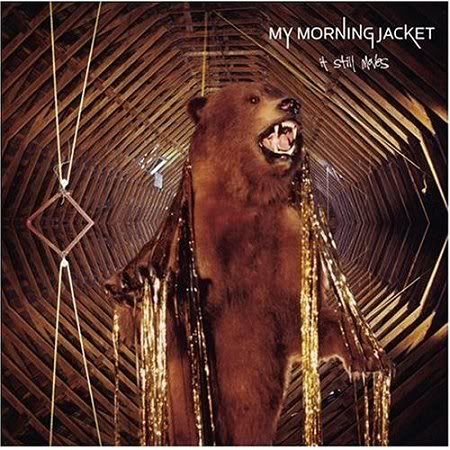 "Jim James' high, lonesome croon is still recorded in a grain silo, and the band's sound is still a cathedral of reverb, but where you might expect grandiose 40-piece orchestras, bombastic gospel choirs and glossy, state-of-the-art digital effects, you will find only the vast, empty space that has always accompanied the band's instrumentation, allowing each note to resonate indefinitely, unhampered by unnecessary density… And with that, It Still Moves strums to a close, an album by turns beautiful and possessed, by others raucous and fiery." – Pitchfork
22. The Decemberists – Her Majesty, The Decemberists (2003)
The bosun calls upon the quay
Compass gone, he long has lost his way
To lighthouse shine, to calm tide
The bosun long has arrived
– "The Gymnast, High Above The Ground"
"Whatever the style, Colin Meloy's songwriting makes this band one of the strongest working today. His melodies are so perfect and his words so substantial that it reminds you how much slack you cut most other bands… what's most intriguing about Meloy's style isn't his erudition or kitsch; it's the strange tension he creates by mashing both qualities together… we know Meloy can slop through pirate gore in one song and write poetry in the next, but it's more interesting to hear how easily he can do both– and how willfully he'll do either." – Pitchfork
21. Destroyer – Streethawk: A Seduction (2001)
Tread lightly through the fog, said the Apothecary's daughter.
You don't want to go, but you gotta, into the half -light of dawn.
– "The Crossover"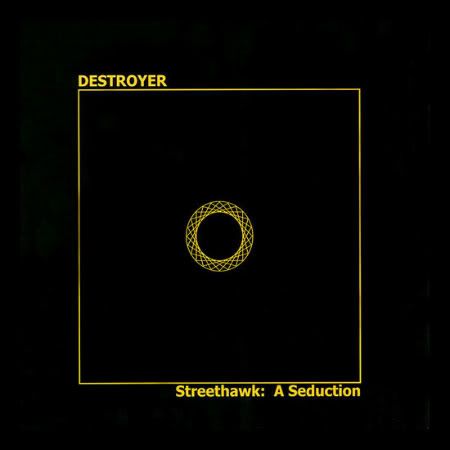 "There's something terrifically uplifting about that which emanates a wistful, hopeful positive ion charge of all rhyme, no reason… I quote myself because Destroyer's Streethawk is an opacity that also inspires instant enjoyment and involvement, and so it leaves its listeners with an endless list of thoughts and feelings about their thoughts and feelings when they listen to it, nothing have much to do with Bejar's thoughts or feelings, those being mostly inscrutable beyond the reaction they inspire." – CokeMachineGlow
20. Wilco – Yankee Hotel Foxtrot (2002)
Tall buildings shake
Voices escape singing sad sad songs
Tuned to chords strung down your cheeks
Bitter melodies turning your orbit around – "Jesus, Etc."
"Like the finest albums recorded, Yankee Hotel Foxtrot brings the highest of highs and the lowest of lows… Jeff Tweedy's fragility in the future, uncertainty in relationships and endless possibilities of what is possible amongst people. Unlike other artists where you try to relate your situation to the songs, Wilco's work just seems so natural, like a conversation with someone you grew up with… Yankee Hotel Foxtrot just sounds classic even though I can't think of an album that sounds anything like it." – TinyMixTapes
19. A.C. Newman – The Slow Wonder (2004)
While preparing his soul for a perilous slide into crime,
He had decided that he would err on this side of divine,
Being told this was wise, that there'd be payback with interest in due time
– "Miracle Drug"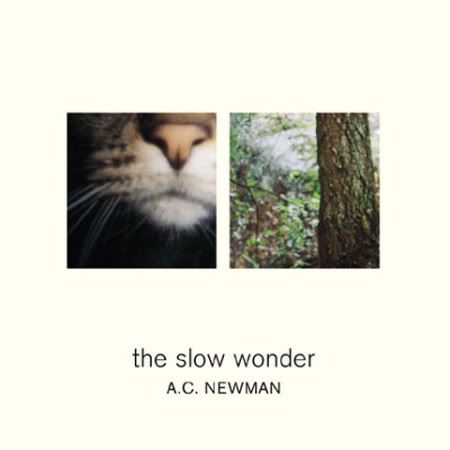 "Taking on the AC Newman moniker, Carl has an uncanny ability to cull the best out of 50 years of pop music… Taking chances within the realm of a three minute pop song takes sheer talent, and on The Slow Wonder, Carl Newman proves that he is one of the brightest songwriters working in music these days." – TinyMixTapes
18. Sufjan Stevens – Come On, Feel The Illinoise (2005)
The sound of the engines and the smell of the grain
We go riding on the abolition grain train
Steven A. Douglas was a great debater
But Abraham Lincoln was the great emancipator
– "Decatur, Or, Round Of Applause For Your Step Mother!"
"This is earnest, hard-working music, morally rooted and technically precise… Musically, Illinois is strange and lush, as excessive and challenging as its giant, gushing song titles… in both theory and execution, Illinois is huge, a staggering collection of impeccably arranged American tribute songs." – Pitchfork
17. The Notwist – Neon Golden (2001)
Fail with consequence
Lose with eloquence
And smile – "Consequence"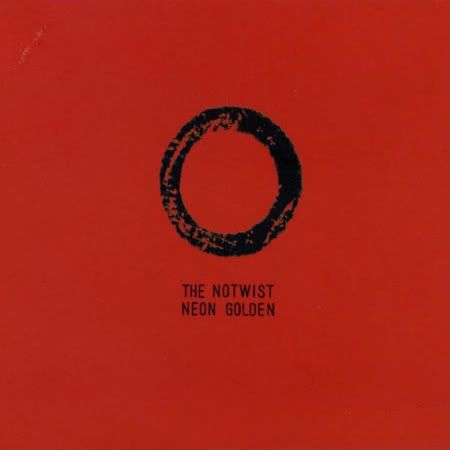 "Neon Golden is replete with textured sounds, drifting (and occasionally driving) pulsations, and mesmerizing hypno-rhythms… thin layers of sound begin to unfurl themselves, something that transpires on almost every track– whether it be the distinguishing Notwist banjo, clanking percussion or the layer upon layer of electronics… it leaves you mesmerized, lost in meditative thought and captivated by the grainy, exquisite textures." – Pitchfork
16. Ted Leo & The Pharmacists – Hearts Of Oak (2003)
But mind eyes have seen the glory
Of the fields of flowers and factory floors
And my mind's content to lie at rest for hours
Behind my loved ones' doors – "The High Party"
"There's one thing that makes Ted Leo so damned successful – his earnestness and energy… Enthusiastic and genuine. His live shows do nothing but confirm it, and his down-to-earth, humble nature can only make him more endearing. Oh yeah, and he's pretty damn good songwriter and guitarist to boot… And while this album may not be revolutionary in any sense, it is rock in all its best senses." – CokeMachineGlow
15. The Unicorns – Who Will Cut Your Hair When We're Gone? (2003)
The tuff ghost disappears for 3 days
The tuff ghost is set in his ways
I don't want to hurt you
GHOST:
Well you can't, 'cuz i'm already dead – "Tuff Ghost"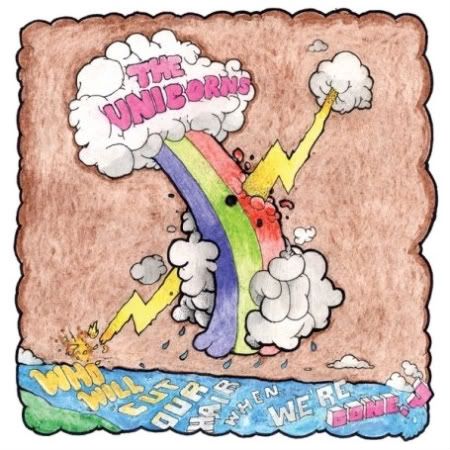 "What truly sets Who Will Cut Our Hair apart is the near-total absence of traditional verse/chorus/verse framework in their songs; to nail beautiful, memorable lines with such remarkable ease is a feat unto itself, but to do so in essentially formless compositions is a different class of achievement entirely… The Unicorns continually and effortlessly sap the drama from rock's favorite, most maudlin topics, and transform them into simple, charming, light-hearted fun." – Pitchfork
14. The Decemberists – The Crane Wife (2006)
In the lowlands, nestled in the heath
A briar-cradle rocks its babe to sleep
Its contents watched by Sycorax
And Patagon in parallax
A foretold rumbling sounds below the deep
– "The Island, Come And See, The Landlord's Daughter, You'll Not Feel The Drowning"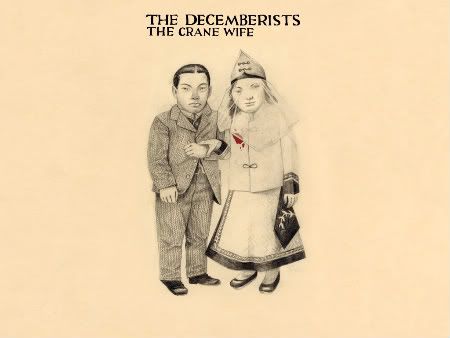 "An extra sprinkle of bombast, another song or two approaching the ten-minute mark, straightforward pop songs bigger and more polished than the ones that came before–all this while steadfastly inhabiting Colin Meloy's whimsical and archaic language and subject matter… for now he seems to be comfortable enough as a guy writing sweet folk pop songs alongside ever-shifting song suites and polite hard rock." – CokeMachineGlow
13. The Shins – Oh, Inverted World (2001)
It's a luscious mix of words and tricks
That let us bet when you know we should fold
On rocks I dreamt of where we'd stepped
And the whole mess of roads we're not on – "Caring Is Creepy"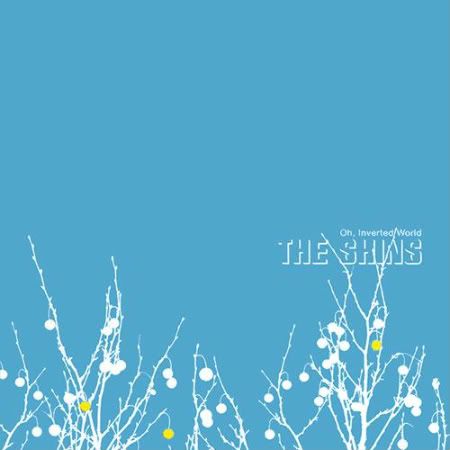 "Shins present a collection of retro pop nuggets that distill the finer aspects of classic acid rock with surrealistic lyrics, independently melodic basslines, jangly guitars, echo laden vocals, minimalist keyboard motifs, and a myriad of cosmic sound effects… this New Mexico-based quartet's adept knowledge of the progressive/art rock genre which they so lovingly pay homage to. Though the production and mix are somewhat polished… the Shins capture the spirit of '67 with stunning accuracy." – AllMusic
12. Destroyer – Destroyer's Rubies (2006)
Cast myself towards infinity
Trust me, I had my reasons
Had a dress for every season, it was worth it. – "Rubies"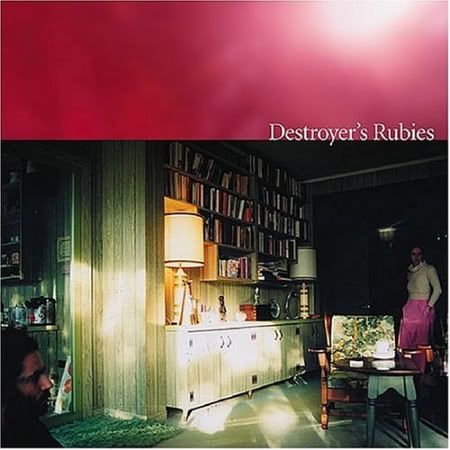 "Bejar's imagery is as impenetrable and volatile as ever… but musically, he's forged a solid enough foundation to ground it. Part of Bejar's charm comes from his innate ability to balance sadistic verse, music geek grandstanding, and bawdy refrains with enough major seventh chords to score a full season of Brady Bunch segues. Rubies is heavy on pop craft… but it's more than just the art-house theater… it's the absinthe-drunk projectionist reveling in the sheer hedonism of it all." – AllMusic
11. The National – Boxer (2007)
Make up something to believe in your heart of hearts
So you have something to wear on your sleeve of sleeves
So you swear you just saw a feathery woman
Carry a blindfolded man through the trees
– "Mistaken For Strangers"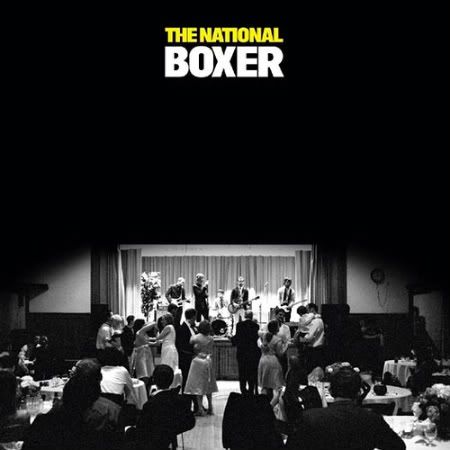 "Lyrically the album is both radiant and obscure, beautiful and frightening, sensual and repulsive; tying Berninger's words to dramatic and emotional music turns damn-near every song into an anthem… grinding, fuzzy guitar undercurrents and metronomic drums; these support Berninger's deliciously smooth baritone… the National have somehow tapped into a voice distinct enough to represent the feelings of many." – CokeMachineGlow
10. The Shins – Chutes Too Narrow (2003)
After all
These implements
And texts designed by intellects
We're vexed to find
Evidently there's still so much that hides – "Saint Simon"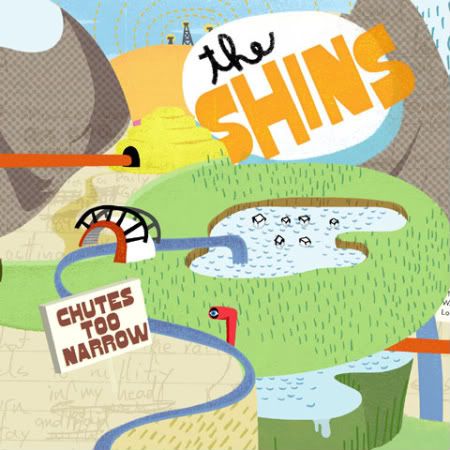 "On Chutes Too Narrow, the blanket has been lifted, and the complexity and grace revealed underneath possess a surprisingly depth. Every instrument is allowed to exist in its own space, no longer smoothed together by excessive reverb. Mercer's voice resides comfortably at the front of the mix, revealing previously undiscovered layers of emotional subtlety and expressiveness. Every sound and syllable is perfectly and distinctly articulated, granting the album a much greater capacity for detail and profundity.
And then there are the songs. Dear god, the songs! The uniqueness and inventiveness of James Mercer's melodic sensibility simply cannot be overstated. On Chutes Too Narrow, as with its predecessor, Mercer makes brilliant use of his formidable vocal range, writing soaring melodies every bit as original as they are memorable." – Pitchfork
9. The New Pornographers – Electric Version (2003)
High five
Look up, look alive
As the scions of history
Guess another mystery wrong – "Ballad of a Comeback Kid"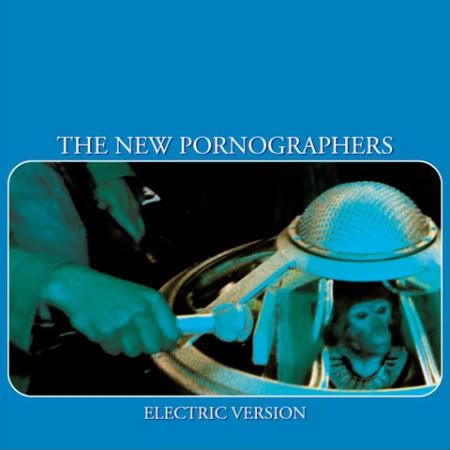 "Electric Version is a rare gem, a perfect summer record that won't start collecting dust come autumn. It's a incredibly accessible and fun pop record with considerable depth and variety… Fused with more hooks in single songs than many entire albums, the album constantly hits at least several times with each song… you have to hear the album to "get" how clever and catchy of a pop album this is without projecting itself as superior or intelligent." – CokeMachineGlow
8. Stephen Malkmus – Face The Truth (2005)
Nine times out of ten
I'm not the guidance type
I've been sitting on a fencepost for the brunt of my life
And now I need some help to find out what I feel – "It Kills"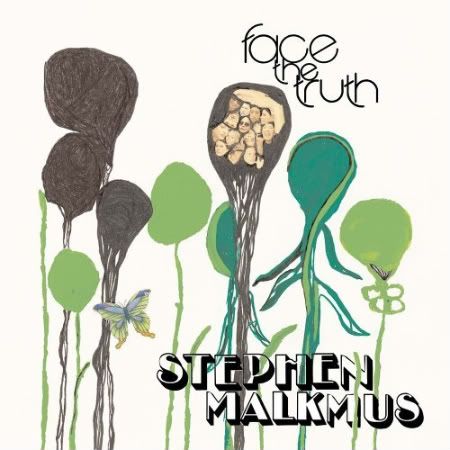 "Malkmus pulls off sincerity remarkably well, admirable considering his jester reputation… so irrepressibly fun that you just can't stop playing it… He's back in the groove here: relaxed, confident, weird in his own special way, smart, and ready to make great albums again." – CokeMachineGlow
7. The Wrens – The Meadowlands (2003)
Ten tons against me and you've gone
I put your favorite records on
And sit around
It spins around
And you're around again – "She Sends Kisses"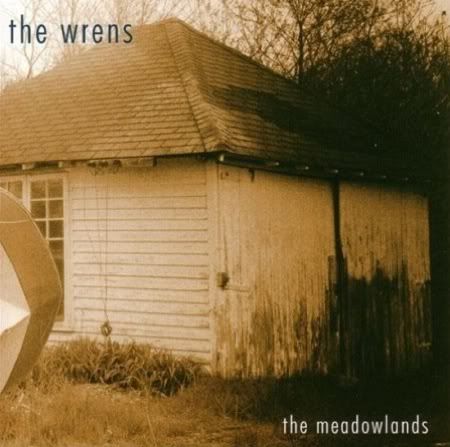 "Chock-full of meticulously put-together songs, spanning a range from angry, restrained punkish attitude to pure down-in-the-dumps loveliness, the Wrens fill out their music superlatively, and use contrasting space with perfect expertise. Even more stunning is their construction of melodies that are unpredictable, with one note in them seeming to always drive home the killing blow… Every song here is stellar, but there are a bunch which are pure genius… this album, this glory of an album, is so ripe with emotional, jagged genius that it's absolutely the best example I've ever heard from indie rock." – CokeMachineGlow
6. Belle & Sebastian – Dear Catastrophe Waitress (2003)
We hung about the stadium, we've got no place to stay
We hung about the Tenderloin and tenderly you tell
About the saddest book you ever read, it always makes you cry
The statue's crying too and well he may
– "Piazza, New York Catcher"
"A Belle & Sebastian record is like a Wes Anderson film: a delicate, self-contained universe of immaculate detail and pitch-perfect wordplay, where unforgettable and nearly unbelievable characters interact to earn a few highbrow guffaws and reveal subtle truths about the human condition… Dear Catastrophe Waitress is so 1970s, over-the-top pop that it's by far the most challenging proper album the band has presented to its fanbase." – PopMatters
5. Ted Leo & The Pharmacists – The Tyranny Of Distance (2001)
Chasing seafoam dreams around another dirty old town
Parallel-run streams crawl through gray ocean from the green ground
Oed und leer das meer beneath the leafy glassy surface
All the songs you hear down there they have a purpose – "Biomusicology"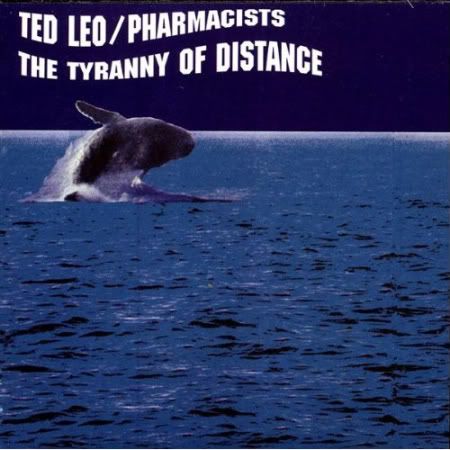 "Ted Leo makes a significant creative leap forward from the body of his substantial catalog. By fusing the punk and retro-pop elements of his musical history with a noisy affection for '60s blues-rock formulas, The Tyranny of Distance showcases some of Leo's best songwriting to date. Laden with falsetto hooks and overtly romantic observations of the world, he is able to control combinations of aggression and sentiment and focus them into highly melodic expressions of pure emotion. Leo places himself next to songwriting greats such as Billy Bragg and Elvis Costello through lyrical wit and intelligence and with The Tyranny of Distance he proves that he is one of the most creative, forward thinking songwriters in the underground." – AllMusic
4. Arcade Fire – Funeral (2004)
If the children don't grow up
Our bodies get bigger but our hearts get torn up
We're just a million little gods causing rainstorms
Turning every good thing to rust
I guess we'll just have to adjust – "Wake Up"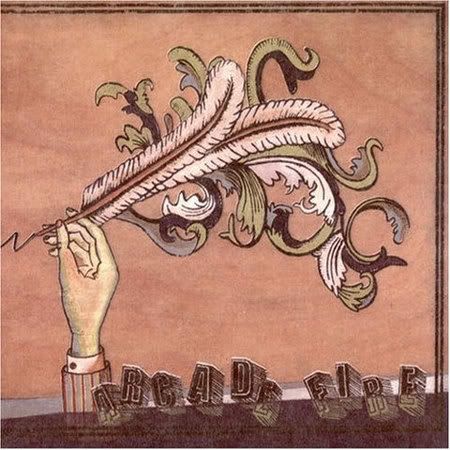 "A leap of faith is not required here. Funeral is like nothing you've heard before, and altogether familiar. Funeral comforts and cares, marches and dares, and towers over us with its anthemic choruses and orchestral arrangements…. Like many classic releases, Funeral strikes a chord deep within and establishes a personal connection. The reason why? Because The Arcade Fire digs tunnels like us, watches pots boil like us, falls asleep in the backseat like us, and loves the bittersweet merry go round of this life — like us. To top it off, they present all of this accompanied by some of the finest pop music and hooks of the year." – TinyMixTapes
3. The Decemberists – Picaresque (2005)
I fell on the playing field
The work of an errant heel
The din of the crowd and the loud commotion
Went deafening silent and stopped in motion – "The Sporting Life"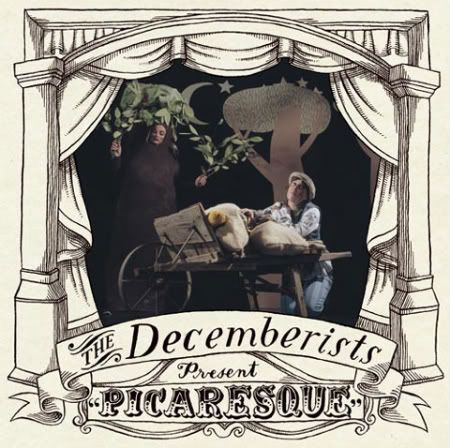 "The stories here are as colourful and three-dimensional as Meloy has written, and they resonate emotionally… While the themes and subject matter of these songs are certainly recognizable, Meloy infuses them with a new kind of urgency, making them far more visceral and affecting than any of his previous work… The band itself must be commended as well, developing the drama inherent in Meloy's songs without overwhelming them… they sound much bigger and more proficient than before, but never intrusively so… Meloy's ambitions must be difficult to keep up with, but they've been consistently up to the task, making his songs even more animated and playful, and grounding his more airy-fairy lyrical tangents." – CokeMachineGlow
2. Stephen Malkmus – Stephen Malkmus (2001)
The formless matters of the brain
Inequality of the drifting chain
A moment I could learn to love
The salutations to the levels above – "Vague Space"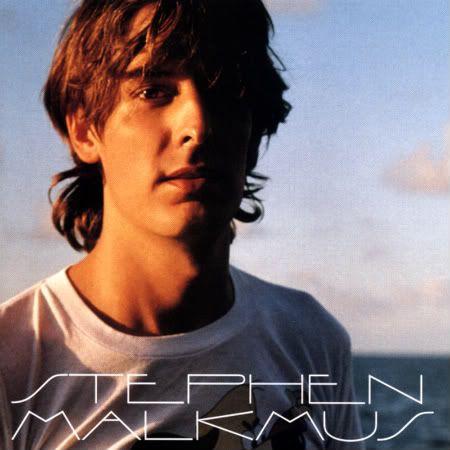 "The album's polished production and earnest, ambitious songwriting… reclaims some of the energetic creativity of Pavement's best albums… instantly catchy, zany songs… its literate, funny eclecticism is almost irresistible." – AllMusic
1. Andrew Bird – The Mysterious Production Of Eggs (2005)
I saw you standing all alone in the electrostatic rain
I thought at last I'd found a situation you can't explain
With GPS you know it's all just a matter of degrees
Your happiness won't find you underneath that canopy of trees
– "Masterfade"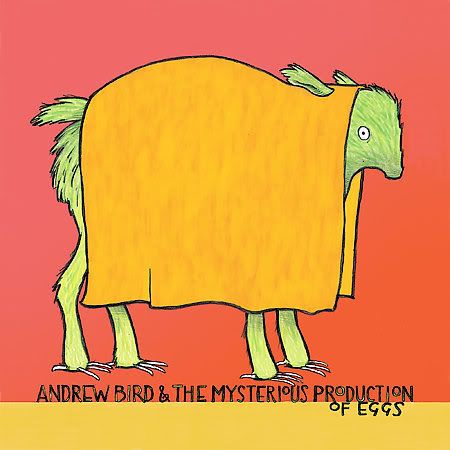 "The music on Eggs is ebullient, starting with a nameless, minute-long intro that features Bird's winding wind-swept violin and beguiling whistling. That's right, whistling– he's credited as a "professional whistler" in his bio, and since he can make the breath passing between his lips sound like a singing saw or a radiant theremin, I'm willing to take him at his word. As for the violin, Bird's trademark instrument– it's all over the album, but it's not what the album is about. Any plucking or sawing or twittering is done in service of the track at hand, not as a grand flourish of technique…
Such verve is also evident in the words themselves. For the most part, Bird eschews straight-forward storytelling, opting instead to drench the listener with wordplay and imagery. He might send you to the dictionary a few times, but there's nothing wrong with a little research. He might also sideswipe you with seemingly random lines..but Bird's love of language is so evident in lines like this that it's easy to forgive him his excesses and missteps… Ultimately, whimsy leavened with wisdom and humor is what typifies this album." – Pitchfork